Ultra-Modern, Ultra-Green,
Office Spaces Available
With distinct amenities and refined features, 250 Massachusetts Avenue is a bold and sophisticated office building, perfect for your next corporate office space.
5div>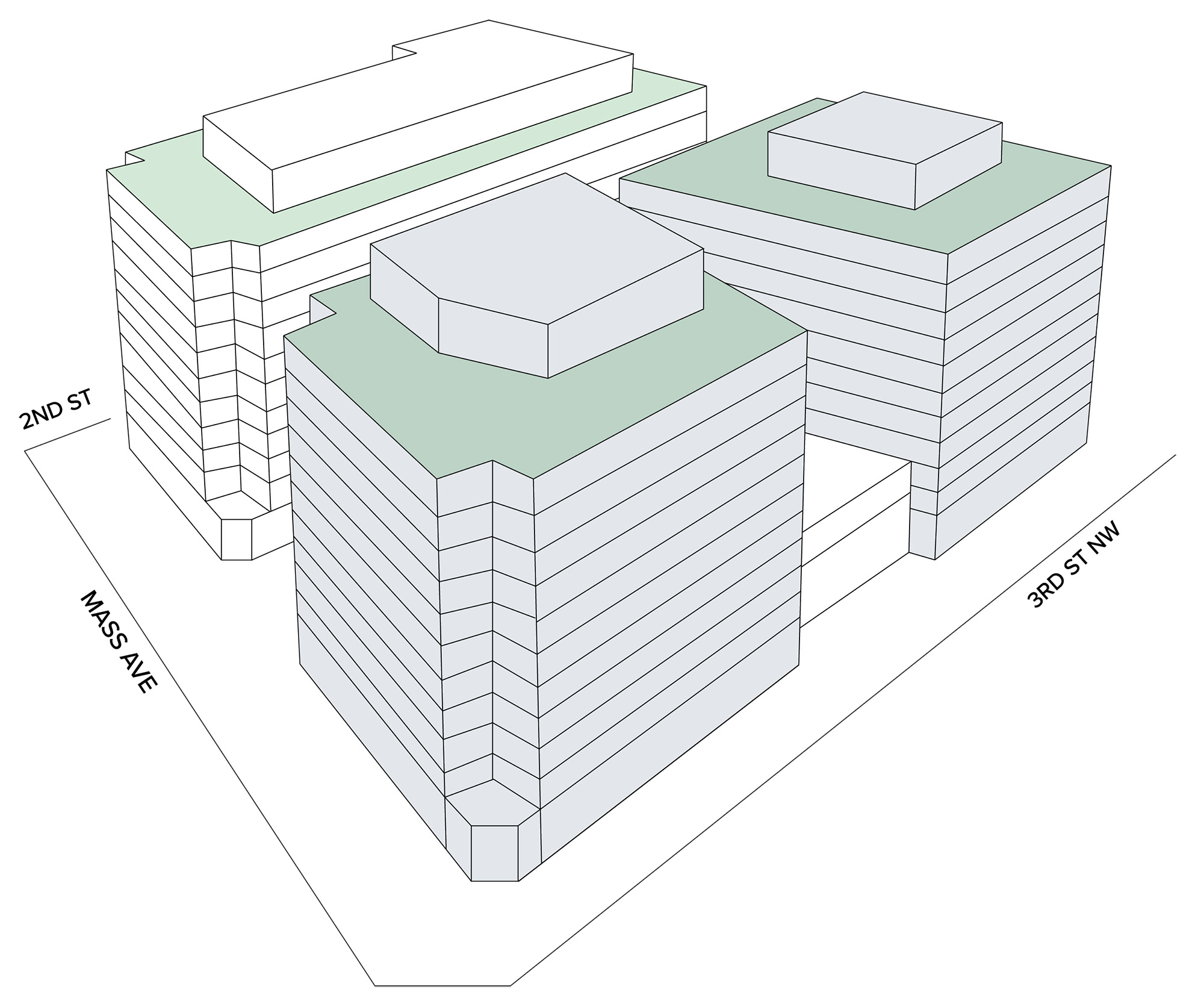 250 Massachusetts Ave
Located on the southwest corner of Massachusetts Avenue and 3rd Street NW, 250 Massachusetts Avenue at Capitol Crossing accounts for 539K SF of modern office space. 250 Mass consists of two towers — North and South— connected by two Super Floors. These two towers feature four sides of curtain wall glass, conference center, fitness center, a 5th floor terrace and two-story lobby complete with art exhibition and adjacent to enviable restaurants.
25K
SQUARE FEET
FLOORPLATES
NORTH TOWER
21K
SQUARE FEET
FLOORPLATES
SOUTH TOWER
BAR SPERO
The brain-child of Chef Johnny Spero and sister restaurant to Reverie, this energetic restaurant and bar at Capitol Crossing gives tenants a place to relax and enjoy whether it be lunch or dinner.
TATTE
Capitol Crossing tenants can enjoy a full bakery and coffee bar program from Tatte, as well as all-day menu with options for breakfast, lunch, and dinner. Tatte is the perfect place for a morning coffee, quick lunch with coworkers, or an afternoon bite.
tattebakery.com
wellness impact
Capitol Crossing is committed to creating a happier, healthier work environment that enables your employees and visitors to thrive. Cleaner air, efficient systems, and more green space does more than lower carbon footprints – it improves the lifestyle of the community.
air
All air handlers are equipped with Merv-13 filters and UV lights which kill all bacteria, virus', and mold.
water
Capitol Crossing utilizes water cisterns, which capture and treat storm water run-off to reduce potable water and usage for landscaping.
nourishment
Onsite restaurants like Love, Makoto, Tatte, The Ardent, and Bar Spero will provide employees with multiple healthy eating options.
light
With four sides of highperformance, triple pane glass, both 200 and 250 Massachusetts Ave. allow employees to enjoy the maximum amount of natural light – which decreases eyestrain, headaches, and blurred vision symptoms.
fitness
Without leaving the building, employees can enjoy Capitol Crossing's private fitness centers which include peloton bike and treadmill studios, sauna, turf area and more.
comfort
Employees can enjoy breakout areas for informal meetings or creative brainstorming sessions in any of Capitol Crossing's shared communal areas, including any of Capitol Crossing's shared communal indoor and outdoor areas.
Availability